Use a live stream of your social media images at your wedding
Get your wedding guests involved and let them share their pictures and memories. As a bonus you get high quality photos of your wedding in an easy download. View our demo and be amazed!

Get high quality photos

Add fun for your guests

100% satisfaction guarantueed
Well, the event was a smash and the Wedding Hashtag Wall worked exactly as promised - everyone loved it!

Steven
Hi Dennis, the Wedding Hashtag Wall was a hit!
Thank you so much :)

Delna
A great addition to any wedding
Wedding Hashtag Wall uses your unique hashtag to gather all social media posts from Instagram and Twitter into a live slideshow. The live stream of photos can then be shown on a screen at your wedding or bachelor party.
Get your guests involved and let them share the best moments. All the photos give you a look "behind the scenes" of people getting ready, waiting for the ceremony or the cocktail hour. Much easier and more fun than repeating a slideshow of your childhood photos, right?
Experience Wedding Hashtag Wall yourself with our free version
Create your free wall and make it personal by entering your own hashtag if you want.
Our pricing plans
Deluxe
Personal wedding
Unlimited photos
Use until 1 month after wedding
Multiple hashtags
Download all images
Streams images from Instagram & Twitter
New photos within seconds on screen
Basic
Budget wedding
Unlimited photos
Use until 1 month after wedding
One hashtag
Download all images
Streams images from Instagram
New photos within 1 minute on screen
We're sure your wall will be a success with at least 50 photos posted to your wall! If not, you'll get a full refund!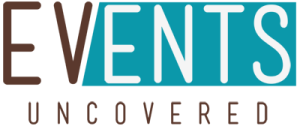 Still have some questions? Contact Dennis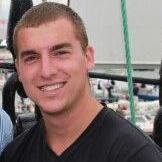 Is there a limit on posts?
No, there is no limit on the amount of posts. All images posted on Instagram (and Twitter if you like) will display on the wall.
How does the Wedding Hashtag Wall Work
Simple, once you have ordered your personal wall, you will receive a unique url where your wall is displayed. You can visit this url from any device in any browser. Once you have it opened up on the screen, put it on full screen for everybody to enjoy. Next step is getting images on Instagram with your own hashtag. As soon as images have been posted on Instagram with your hashtag, they will show up on your personal wall
What happens to the pictures after the wedding?
The pictures of course stay on Instagram, but more interestingly we provide you a link to download all images at once.
What equipment do I need?
To display your Wedding Hashtag Wall, you will require:
1. A display like a projector, tv or a big screen with an internet browser to display your wall
2. Internet connection - most venues will have wifi, if not you can use your phone as a tethering device (hotspot)
3. Our service - the Wedding Hashtag Wall will make sure your photos are displayed.
When is my wall available and for how long?
Once you complete your order, your wall is instantly available. It stays online for a minimum of one month after your wedding date.